Check back for our next public Spiritual Support & Counseling for Pregnancy Experiences training, or click here to sign up for our email list to be the first to know when the next training is open.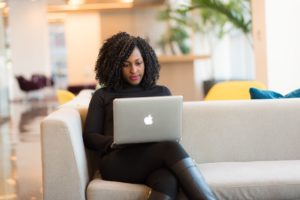 All-Options provides open-hearted, judgment-free support to people in all of their experiences with pregnancy, parenting, abortion, and adoption. Although All-Options is a secular organization, we recognize that religion and spirituality can be an important part of pregnancy decisions, experiences, and feelings for many people. 
Drawing on the expertise of our All-Options Talkline and our Faith Aloud clergy line, we are excited to offer a new public online training for counselors, faith leaders, social workers, and anyone interested in learning more about offering spiritual support to people making pregnancy decisions. The training includes personal values clarification, skills for offering unbiased pregnancy options counseling, and specific tools for providing spiritual support from a variety of faith perspectives.
You do not need to be religious to take this training. This training is aimed toward the general public with the goal of offering content similar to our Pregnancy Options Workshop, but with a specific focus on supporting people who are seeking spiritual support or counsel or who are experiencing spiritual conflict while making a pregnancy decision.
All-Options does not believe that all people who have had or are considering abortions need spiritual guidance or counseling. Our approach is person-centered and holistic, recognizing the full complexities of people's lives and honoring their inner wisdom. We believe every person deserves to be supported in all their pregnancy options and decisions, without judgment or shame.
This training is for anyone who:
would like to understand more about pregnancy, parenting, abortion, and adoption, and the intersections of these experiences with faith and spirituality

believes that spiritual counseling can be a path to love, forgiveness, hope, and health for those with spiritual or religious identities, influences, or life experiences

wants to learn how religious ideology can both contribute to suffering and provide helpful and supportive spiritual language.

is spiritual or religious and interested in exploring a reproductive justice-centered spiritual lens
Course Formats
All-Options currently offers this training through a public, 3-week facilitated training and through custom trainings for requesting groups.
The public, 3-week training includes a 2-hour training session each week for 3 consecutive weeks
Please note: This is not a full pregnancy options counseling training. This training will provide a basic overview of pregnancy, parenting, abortion, and adoption (PPAA), but will not cover in-depth pregnancy options counseling skills or PPAA knowledge. If you are seeking a training about pregnancy options counseling, please sign up for one of our Pregnancy Options Workshop courses. 
Groups of people who would like to schedule their own group training or request customized content are invited to reach out to Karlie Thomas, National Trainings Coordinator, at karlie@all-options.org.