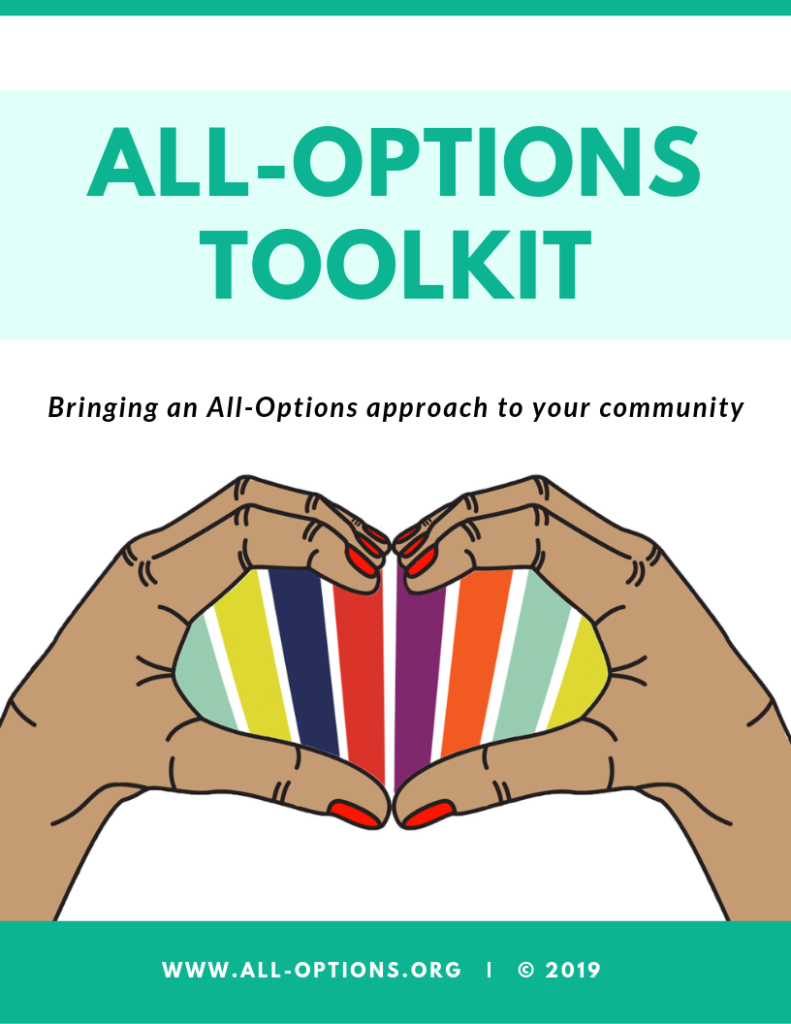 All-Options is proud to be a leader in demonstrating what inclusive, judgment-free support for pregnancy, parenting, abortion, and adoption can look like. Our toolkit shares practical tips and ideas from our innovative model and programs, in hopes of inspiring and offering guidance to organizations and individuals interested in adapting this approach for their own communities.
The All-Options Toolkit is intended for any organizations and individuals interested in providing support for all pregnancy experiences and decisions, including abortion, adoption, and parenting. Wherever you are in your process, we hope this toolkit can help you think through what it could look like to offer judgment-free options counseling, diaper support, and/or abortion funding in your community.
Download your copy of the Toolkit now! We also welcome your questions, feedback, and ideas — and would love to talk with you about technical assistance that All-Options can provide if you are seriously thinking about implementing an all-options model. Contact us to get a conversation started.