Need abortion funding? We can help!
All-Options' Hoosier Abortion Fund is here for all Hoosiers. Our services are open to all people living in Indiana, regardless of age, income, insurance, or immigration status! Reach the Hoosier Abortion Fund by calling or texting us at 812-727-4423.
Before applying for funding, please read through the important bullet points below:
The Hoosier Abortion Fund supports people in Indiana who need abortion care and people coming to Indiana for abortion care. If you're not in Indiana and not coming to Indiana, scroll down past the big blue button for other resources.
It's best to make your appointment with a clinic first. Then, you can apply for funding or contact us. When you contact the clinic to make an appointment, make sure to ask them about any other financial assistance they may offer.
If you need help finding a clinic, check out I Need An A or Abortion Finder to find the nearest clinics that offer the services you need. We suggest contacting a few different providers to compare prices and appointment availability.
We can't guarantee funding for all callers every week. But every case is different and every week is different, so please contact us!
If you are a minor (under 18 years old) who needs abortion funding assistance, we can help! If you aren't sure about telling a parent or guardian, check out the Indiana Judicial Bypass Project or call us at (314) 476-6917.
When you call us, be ready to leave a message with the details listed below. You can expect to hear from us within 1-2 business days.

your first name
telephone number where we can reach you
your appointment date
how many weeks pregnant you are
best times to reach you
whether it is OK for us to leave you a message
any phone safety concerns you have
Ready to apply for funding? Did you read the bullet points above? If so, click the button below to fill out the funding application.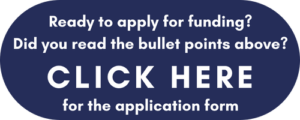 More helpful information to know:
You can try applying for funding from multiple sources. Here are some trusted resources who may also be able to provide funding support:
There are organizations that can help you with other needs like travel, childcare, and a place to stay for your abortion appointment.

Midwest Access Coalition helps people traveling to, from, or within the Midwest with safe lodging and transportation, and can help cover the costs of transportation, gas, food, medication, and childcare.
The Apiary Collective has a list of similar practical support organizations across the country, if you are traveling to Indiana or traveling from Indiana to another state.

If you're not in Indiana and need help accessing abortion care, you can find local abortion fund through the National Network of Abortion Funds. 
If you're not sure what you want to do about a pregnancy or your need emotional support for your decision, call our All-Options Talkline for free, judgment-free, open-hearted support and resources. Call us at 1-888-493-0092!
To support the Hoosier Abortion Fund, you can join our email list or make a donation.