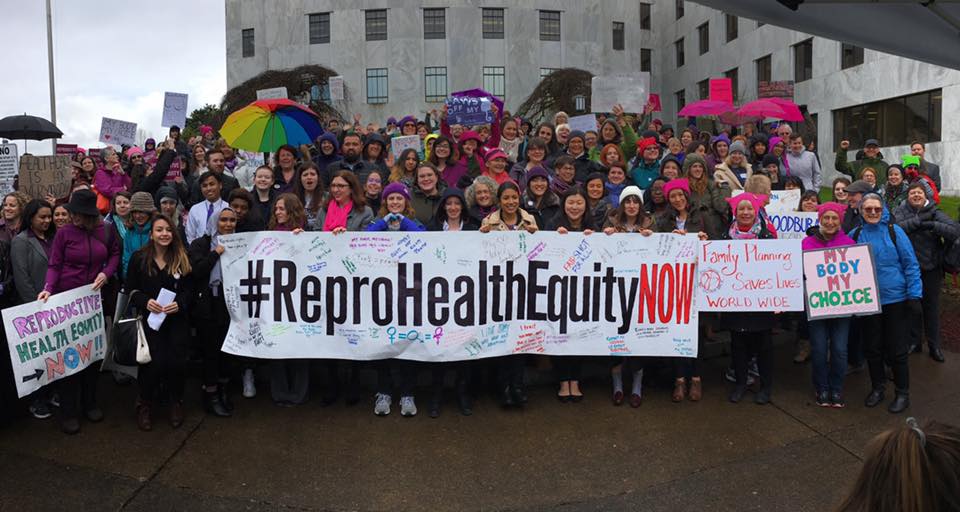 As an All-Options (formerly Backline) volunteer and a midwife, I know the importance of access to genuine support and respectful care across the reproductive health spectrum. This is why I was stoked to hear from fellow Portland advocate Amory about the recent lobby day for the Reproductive Health Equity Act (HB 3391) in Oregon. This bill would require insurance companies in Oregon to cover the full spectrum of reproductive health care – including contraception, abortion, prenatal care, birth, postpartum care, and cancer screenings – regardless of income, citizen status, gender identity, or insurance type. The Reproductive Health Equity Act is the first known bill of its kind in that it addresses comprehensive reproductive health care for all persons. This is especially vital for those who already face barriers to care, such as immigrants, transgender and gender expansive folks, people of color, and people living in poverty.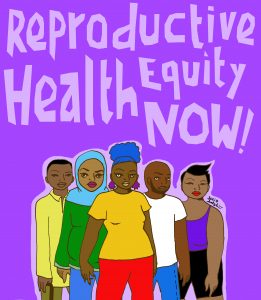 It was an inspiring experience to participate in the Pro-Choice Coalition's Day of Action for health equity at the Oregon State Capitol on February 28th with community members, state representatives, and organizations like NARAL Pro-Choice Oregon and the ACLU of Oregon. During the day we had training sessions, a rally on the Capitol steps, and we divided into groups based on legislative district to meet with our representatives. My group was lucky to meet with Speaker of the House Tina Kotek because she is the representative for my district.
There were a total of 63 visits held with legislators during the day, and hundreds of Oregonians attended the rally on the Capitol steps in support of the bill. For many folks, including myself, it was our first time visiting the Oregon State Capitol and speaking with our legislators.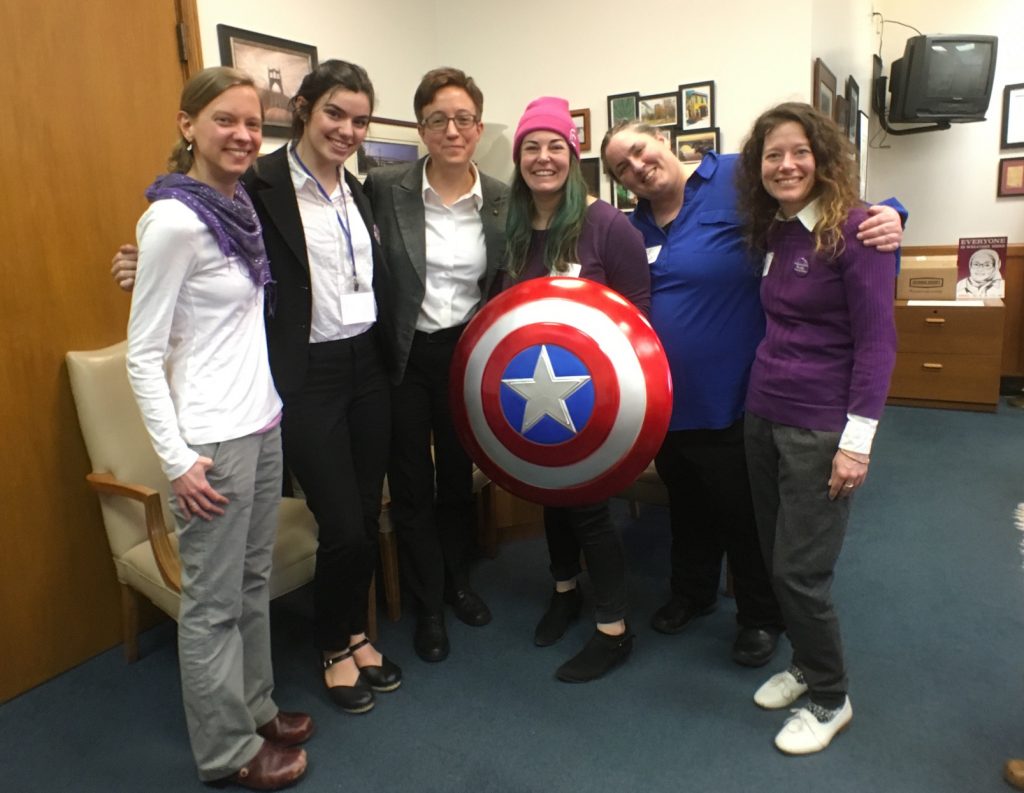 From this experience, I gathered some key take-aways for effective support of legislation:
 Calling or meeting face-to-face with your representatives is especially impactful and helps to emphasize how much support there is behind a particular bill / issue (even if they already support it).

 Individualized letters/emails to legislators are more impactful than form letters – the number of form letters received are counted (so still make a difference), but an individual's written letter may be more personal to read by staffers who share key info with the legislator.


 Support from constituents outside of urban centers is also very important, as representatives in rural areas may be less inclined to support bills such as this – and so would especially benefit from hearing from their constituents about it.
Amid these difficult political times, it is encouraging to see legislators and activists in Oregon standing up for reproductive health and justice in our communities. On the Talkline, we frequently hear from callers who experience barriers to care for a variety of reasons. I am heartened to know there are so many of us striving to promote access to all options of reproductive health care, both in Oregon and around the country.
– Holly P., All-Options Talkline Advocate