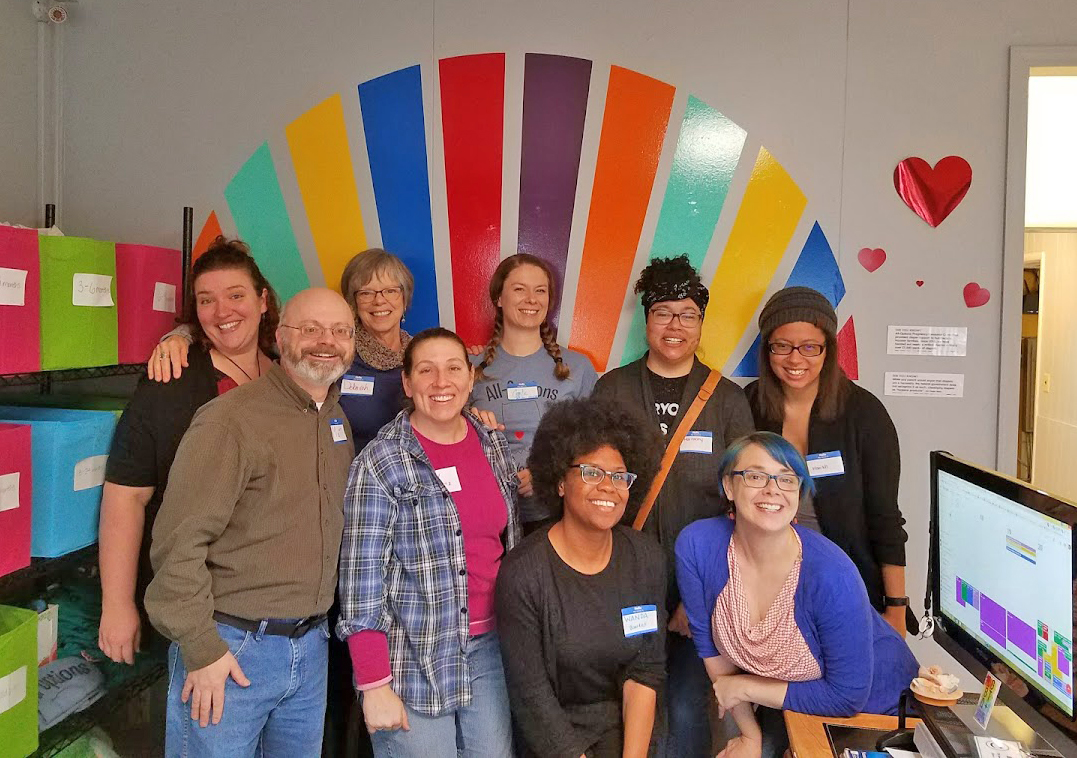 In the spirit of inviting our community to deeper involvement with us, our All-Options Pregnancy Resource Center in Bloomington, Indiana, recently kicked off 2 new events: our first Open House of 2018, and a series of drop-in volunteer opportunities. As the Center approaches its 3rd anniversary, many people are still curious about who we are and what we do. They may have misconceptions – or no concept at all! – of what services and resources we provide or how we're greatly impacting the lives of those seeking pregnancy, parenting, abortion, or adoption support, both locally and nationally. Our Open House on February 17 offered an opportunity for people to come in and tour the Center, as well as meet staff, volunteers, and a board member.
As we prepared to open our doors for our open house, staff and interns came together to put away the ever-present stacks of diapers. We thought and talked about how to make our space even more inviting and welcoming, both for newcomers to the space of reproductive justice, and for long-time supporters of the movement. It's exciting to think of introducing new folks to the All-Options model – to see them start to think about what it means to really embrace all options, in an unbiased and judgment-free way. When we see that realization dawn across someone's face, it's a beautiful and uplifting feeling.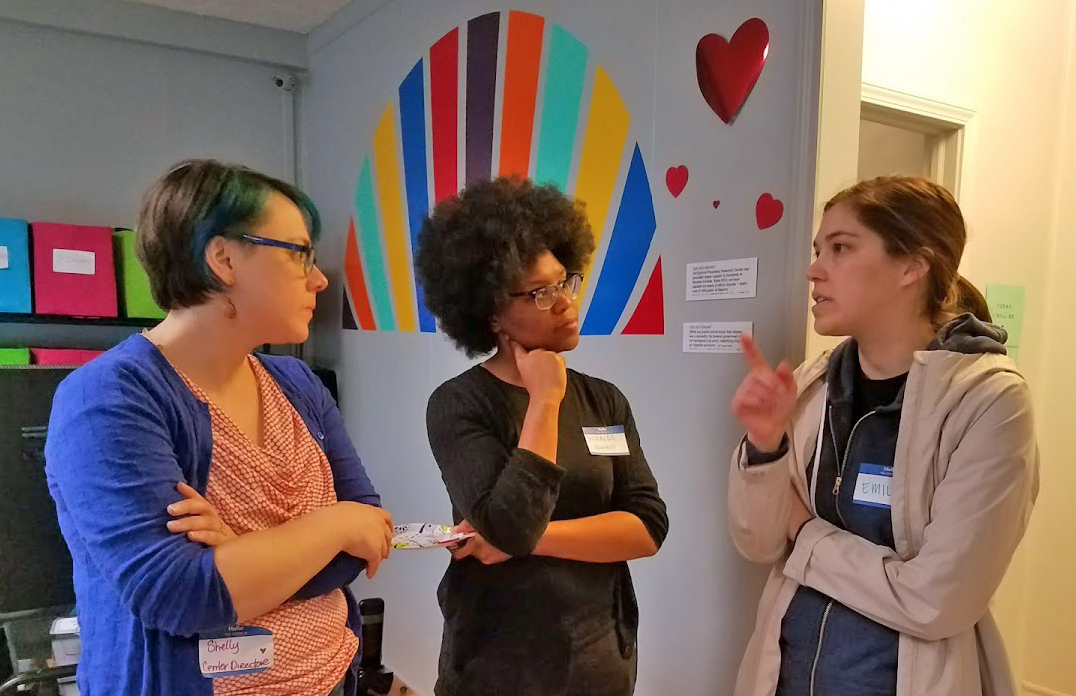 During our Open House, we mingled with folks who stopped in. We saw several new faces, gave tours, and were also delighted to see one of our diaper clients stop by with her young child. As winter will have it, the weather took a nasty turn eventually and as folks gathered inside to get out of the snow, there was a comforting fellowship as both new and veteran volunteers spent time together in our space.
On March 2, we also launched our brand new series of drop-in volunteer times. From 9:30am to 11am on the first Friday of each month, folks are welcome to drop in to get their hands on a current project unfolding at All-Options PRC. During our first drop-in day, 4 new volunteers stopped in and assembled newborn care packages, which we hand out to clients struggling after a new baby arrives. We tried to consider a variety of things that parents to a new little one might need – items ranging from basic newborn clothes, to baby lotion and shampoo, pacifiers, and maxi pads, to notes of support and some resources on how to obtain a pack and play, car seat, and other essential baby items.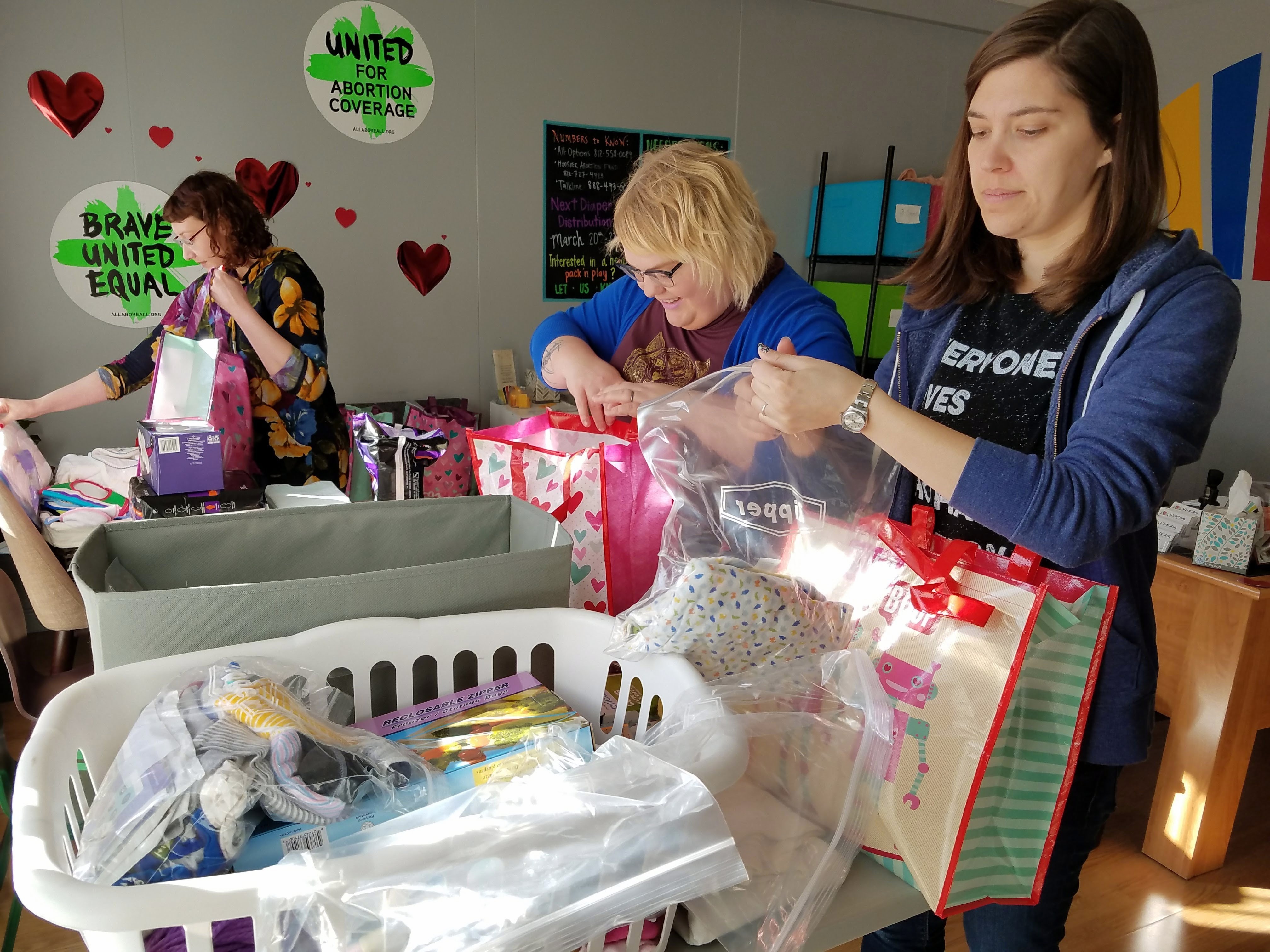 After assembling 28 new care packages, we sat down to write letters of support to abortion care providers and to new parents. It feels very freeing to realize, and to acknowledge, that parenting, pregnancy, abortion, and adoption do not exist as separate little bubbles; that sometimes folks need support in parenting their young children and with abortion care. Next month, we will continue the "care package" trend as we lovingly create post-partum, post-abortion, and post-miscarriage care kits; these will include microwaveable rice packs and comforting teas and chocolates to soothe folks as they navigate these sometimes complex pregnancy experiences.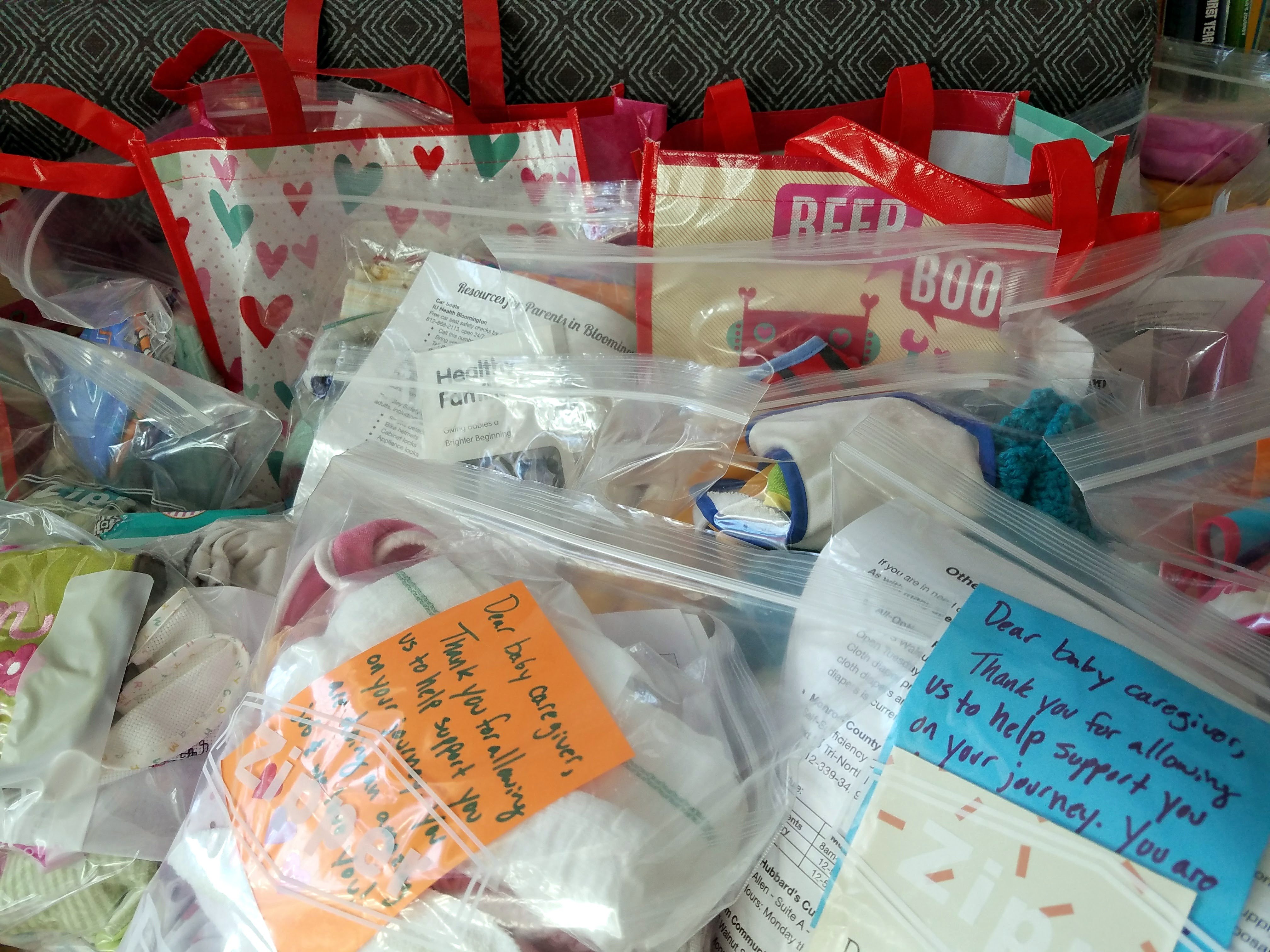 What an exciting way to kick off spring for All-Options – and we have no intention of slowing down! Keep an eye on our events page for more opportunities like these to join us and support our work!
– Jess McCanse, Center Operations Coordinator at All-Options PRC