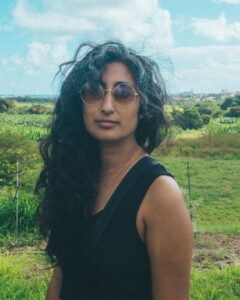 Mohana Kute, Communications Manager
Mohana (she/her) joined All-Options as Communications Manager in June 2023. Prior to All-Options, Mohana has advocated for sexual violence prevention on college campuses, managed digital fundraising and advocacy campaigns for national organizations, planned community events, and led state-level organizing campaigns for reproductive rights.
Mohana holds a B.A. in Media Studies from UC Berkeley and an Executive Masters in Public Administration from the Hertie School in Berlin, Germany, where she wrote her thesis on abortion rights social movement-building strategies from Latin America's Green Wave. Mohana currently lives in Atlanta, Georgia with her partner and spends her free time cooking, gardening, and organizing for safe, healthy communities.