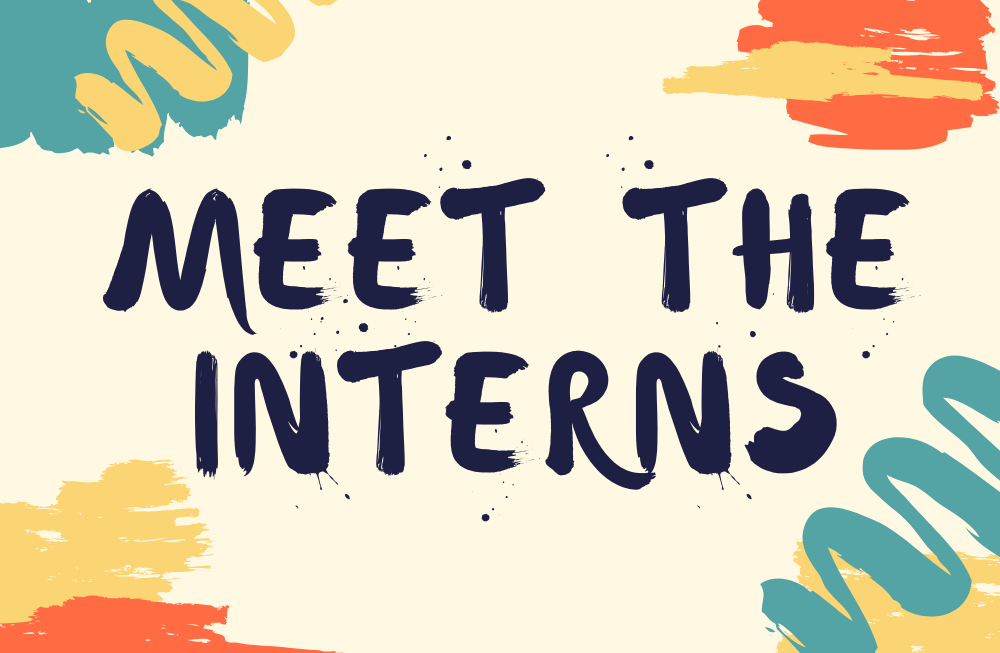 This year has been 
flying 
by…summer is almost here! That means sun, bug spray, flip-flops, and yes – new All-Options interns! Our interns are a vital part of our organization, and each intern class brings something unique to the table. We're so excited to welcome these talented and passionate folks onto the team at
All-Options PRC
, where they'll be providing direct services to clients at the Center, taking calls on our national Talkline, and deepening their knowledge and practice in the reproductive justice movement. We can't wait! Let's get you introduced: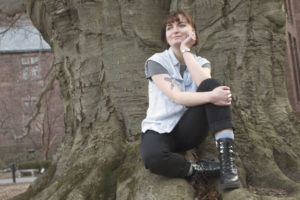 Charlotte Landeryou (she/her, they/them)
Charlotte  is originally from Amherst, Massachusetts. She's a rising senior at Mount Holyoke College, where she studies health science and English, focusing on LGBTQ literature and creative writing. Her goal after college is to go into reproductive health, with a special focus on LGBTQ health, either as a midwife or an OB/GYN. As an aspiring medical professional and activist, she hopes to help abolish financial and legal barriers around abortions, birth control, family planning, HRT, trans women's rights to use sperm banks, and obstetric healthcare. She is excited to bring together her passion for the clinical aspects of reproductive justice with the activism work of All-Options. Aside from her regular studies at school, she recently attended birth doula training and hopes to use that knowledge to better support the clients of All-Options. When she's not in school, she enjoys going to poetry readings, writing, listening to podcasts, reading, and playing Dungeons & Dragons with her friends. This will be her first time in Indiana, and she's looking forward to exploring a new place and making new friends. She feels honored to be a 2019 RRASC intern, and to have the opportunity to work with All-Options to build the movement towards reproductive justice. Charlotte is supported by the Civil Liberties and Public Policy Program.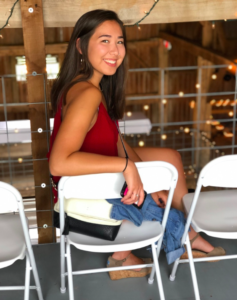 Megan Haltom (she/her)
Megan is a Women's, Gender, Sexuality Studies major and a rising senior at DePauw University. She dedicates most of her time and energy in the classroom and on campus towards women's issues by taking challenging classes, making herself uncomfortable, and working at the Women's Center on campus as an intern. While her studies tackle race, gender, sexuality, class, etc, she's especially interested in race/gender analysis and art activism. Megan is excited to be working with All-Options this summer because she is from a small town with limited resources for activism and women's rights/reproductive resources. She believes that learning and gaining experience from such an amazing, open-minded organization like All-Options will allow her to be apart of an accepting environment that she was never granted in her experiences. Additionally, Megan is looking forward to validating and affirming others on a day-to-day basis because she believes that everyone deserves to be listened to and ultimately shown an ethic of care. Outside of working on her feminist agenda, she works part-time at a brewery and in her free time, listens to true crime podcasts, listens/watches ASMR videos and cuddles with her goldendoodles.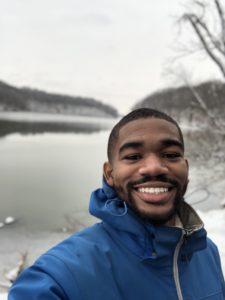 Rayshawn Rice (he/him)
Rayshawn is an ambitious 21-year-old African American male from Chicago, IL completing his undergraduate studies at IU Bloomington, majoring in Community Health. Growing up, Rayshawn saw the many people who lack or struggle with support for pregnancy and parenting. As an intern for All-Options, he looks forward to learning how to spread hope and support to mothers who feel like they don't have anyone in their corner. This past summer, Rayshawn completed his doula training, so he's been eagerly waiting to connect with new mothers. He has always been told that "it takes a village to raise a child". However, he knows that not everyone has a supportive or knowledgeable village. As an intern for All-Options, Rayshawn hopes to be contributing to creating a support system for many. Most of all, he looks forward to understanding new ways to support people in a community.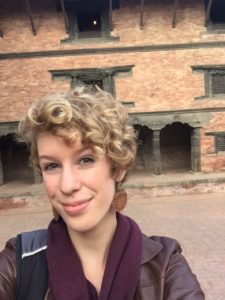 Lucy Battersby (she/her)
Lucy is a recent graduate of Indiana University, where she earned bachelor's degrees in Political Science and Creative Writing with a minor in History. As an undergraduate, her research and coursework focused on the intersections of human rights and international law, conflict studies, and gender studies. Lucy has volunteered as a Talkline Advocate since October and is looking forward to spending her summer supporting All-Options PRC clients and staff while furthering her understanding of reproductive justice. Her favorite part of working with All-Options is being a part of a Hoosier community that provides unconditional, honest, and loving support to folks who need it. In her free time, you can find her climbing fake rocks at Hoosier Heights, making and drinking loads of coffee as a barista downtown, and trying to keep up with an ever-expanding reading list.