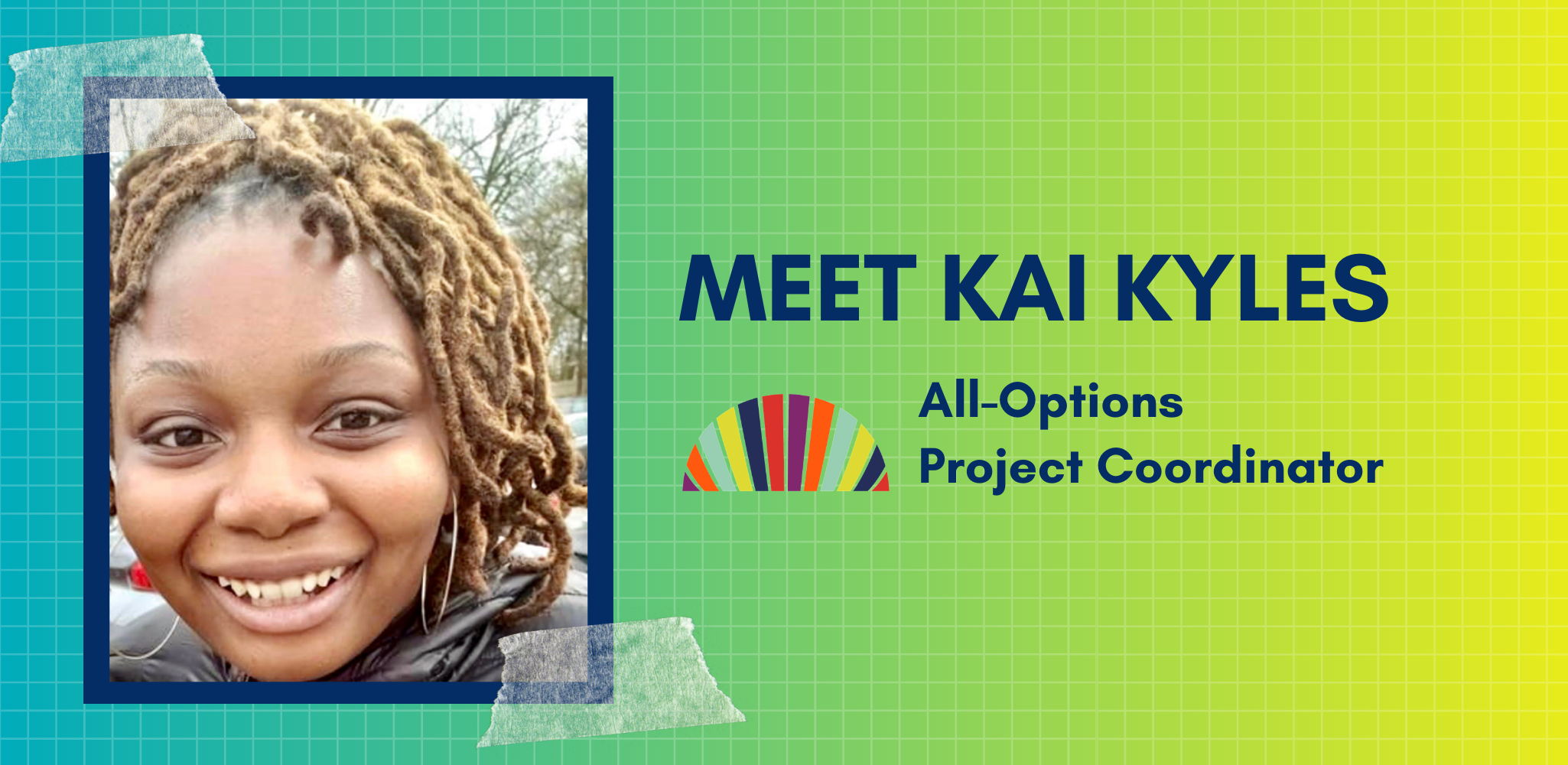 Let us introduce you to the newest member of All-Options: Kai Kyles, our Project Coordinator! We're excited to welcome Kai to our team and look forward to seeing her use her passion for reproductive justice and non-medical abortion support to coordinate research between All-Options and Ibis Reproductive Health. Ready to meet Kai? Learn more about her below, and then check out her bio here!
Q: What are you most excited about in joining the team at All-Options?
A: Everything, but specifically working with caring, compassionate, and radical folks working to build capacity and movement work through research, facilitation, direct service, and social change in reproductive justice.
Q: What are you most hoping to provide and bring to your new position? 
A: I'm most hoping to provide and bring capacity building and movement support to my new position. I'm excited about uplifting our gorgeous reproductive justice movement through this vital and essential work!
Q: What are some hobbies you enjoy?
A: Hiking near water, musicology, vegan food tourism, queer, feminist astrology (Chani Nicholas is one of my greatest love's in life period), travel, smelling flowers, and musing with my coven.
Q: What famous person would you want to play you in a movie about your life?
A: SZA (Solána Imani Rowe). To say how much I adore her would still be an understatement!