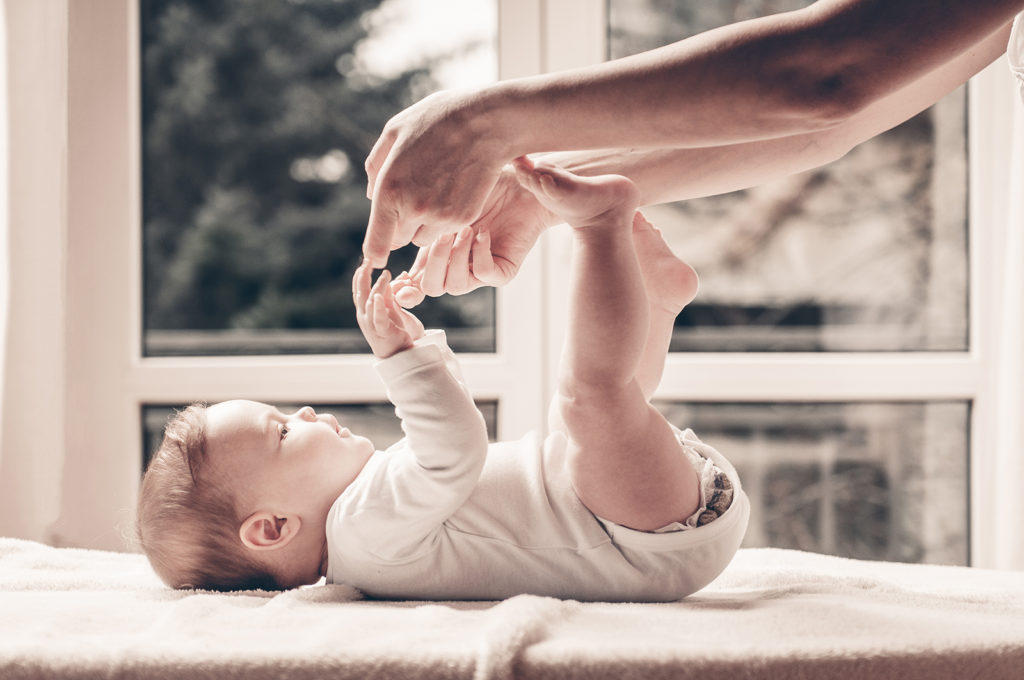 Hoosiers showed up for us big time during our spring diaper drive – almost 13,000 diapers big! Whether it was through a financial contribution, attending a local house party, or attending one of our dine and donate events, the outpouring of community support blew us away! These diapers are now being distributed to 124 families who wouldn't have been able to afford them otherwise.
Diapers represent so much more than a covered baby bum. For the 1 in 3 families who experience diaper need, receiving supplies through the Hoosier Diaper Program means they don't have to make the heartbreaking choice between diapers, food, or rent.
Did you know that federal programs like WIC & SNAP can't be used to buy diapers at all? And, in Indiana, diapers are still taxed as a luxury item! It's these kinds of barriers that interfere with our children's health, safety, and future. True fact: clean diapers have a positive ripple effect on a family's situation by limiting illness, enabling children to go to daycare (where it's BYOD – bring your own diapers!), and thus allowing parents to attend school or work. Diapers are a basic necessity – like food, water, and oxygen!
At our All-Options Pregnancy Resource Center, we know that the simple act of providing free diapers with all-options support and compassion is a radical act of resistance – and has the capacity to change a person's life in a dramatic way. Over the past two years, we've given out almost 400,000 diapers to nearly 700 families and have provided Hoosiers with a compassionate, judgment-free resource to rely on.
Together, with our clients and supporters, we're cultivating a community of care across the state where people give back to one another – whether that's in diaper donations, bringing in kids clothes, or dedicating their time and talents by volunteering. Pretty amazing, right?
Providing diapers alongside abortion funding, as we do at our All-Options Pregnancy Resource Center, is reproductive justice in action. We put our money where our mouth is, supporting people in caring for their children with dignity and trusting their decisions about how and when to grow their families. Ready to learn more about the radical work we're doing every day? Find out more about our Hoosier Diaper Program or support a family with your donation today. 
– Shelly Dodson, Center Director at All-Options PRC