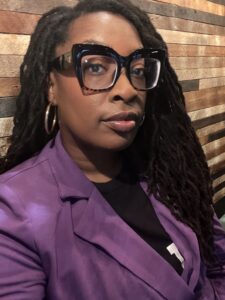 Jessica "Jess" Louise, Indiana Organizing Manager
Jess (they/them/she) is a bold community organizer, abolitionist, orator, facilitator, and writer. Their work is informed by extensive training and certification in community organizing and development, restorative and transformative justice, anti-racism/implicit bias/cultural competency, and conflict transformation.
Jess' background ranges from working with an evening reporting program for youth, workforce development/recruiting/training, children and youth programming, event planning and development, and facilitating DEI initiatives for the past 11 years with an emphasis on community-informed and -led processes that are accompanied by accountability partners and measurable calls to action.
Jess labors to remind people of their past, discern with people their present, and strategize within community their future power.
Jess joins All-Options as Indiana Organizing Manager, bringing a wealth of digital and grassroots organizing experience, and most recently served in nonprofit and grassroots roles surrounding housing insecurity for LGBTQ+ youth and young adults and community bail fund client management. Their dedication to equity is also known as a member of local organizations that press boldly for accountability and support for the most systemically marginalized of Hoosiers. Jess' ongoing commitment to expanding and building a welcoming and affirming community is one that they are excited to bring to the All-Options team with intention and rigor. They are born and raised in Indianapolis.