All-Options is committed to offering rewarding internships where you can get hands-on experience making reproductive justice a reality, within a supportive and inclusive community. Most of our interns work remotely in Indiana or at the All-Options Pregnancy Resource Center in Bloomington, IN, although we sometimes have internships in California as well as virtual opportunities for people across the country.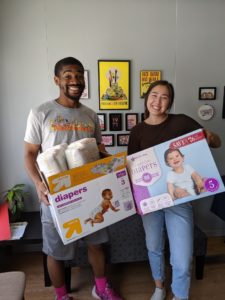 Interns with All-Options might work on outreach, fundraising, or providing judgment-free support to people in all their pregnancy, parenting, abortion, and adoption experiences. Currently, we have two internship opportunities available for Fall 2021; to learn more and apply, please visit this page. Stipends of $500 per semester are available and will be discussed during the interview.
We sometimes host paid summer interns through the Reproductive Rights Activist Service Corps (RRASC) Internship program. Applications for RRASC are due in January each year.