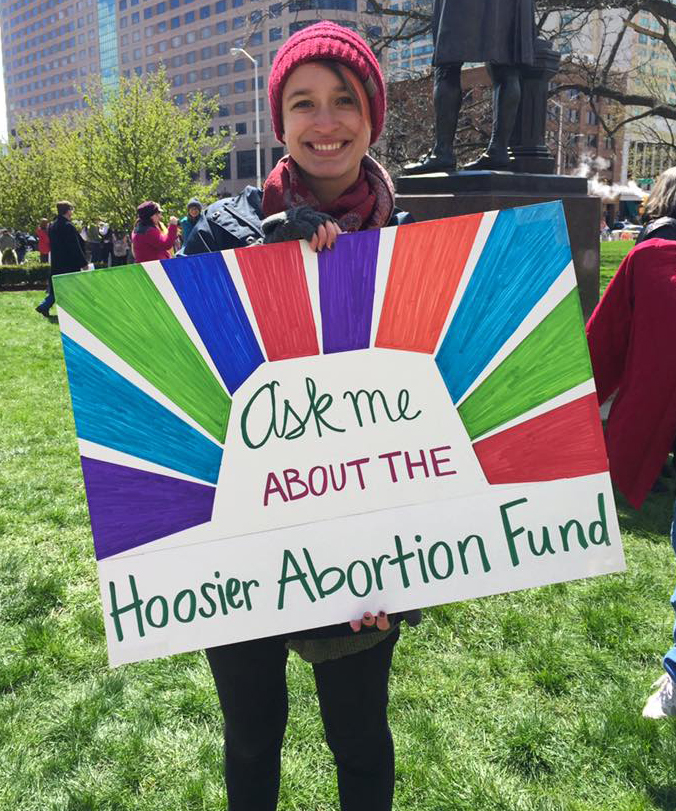 All-Options is proud to provide financial assistance for people seeking abortion care in Indiana through our Hoosier Abortion Fund. But there are many other barriers to abortion in addition to the cost of the actual medical procedure — traveling long distances to a provider, taking time off work, finding child care, and other obstacles can put abortion care out of reach for many people.
By volunteering to provide practical support, you can offer tangible assistance and solidarity to people seeking abortion care. Practical support can be anything from giving someone a ride to and from their appointment, sitting with them in the waiting room to provide emotional support, or helping arrange lodging and childcare, to providing material support to help offset the cost of care and lost wages (diapers, gas cards, post-abortion care packages).
Practical support needs are different from community to community, depending on where providers are located. Hoosier Practical Support Network volunteers can be anywhere in Indiana, with particular needs for folks in Indianapolis, South Bend, and Bloomington. If you're interested, sign up for our mailing list today so we can notify you about upcoming trainings!