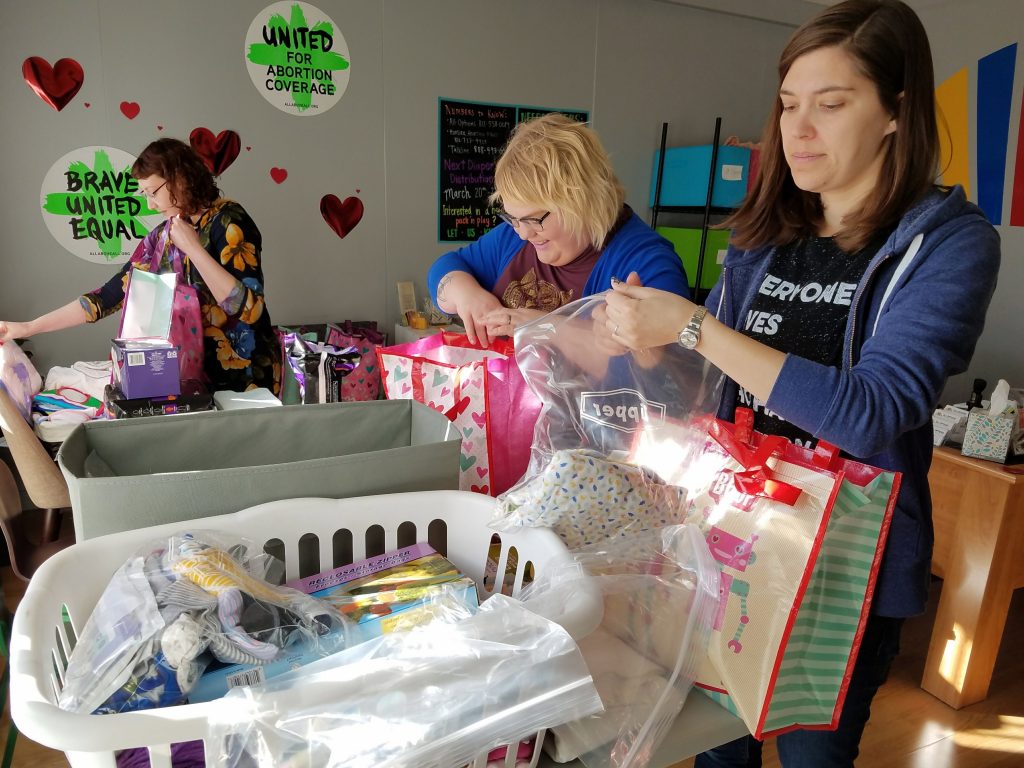 At All-Options, we believe caring communities support people in making the best decisions for themselves and their families. 
If you're in Bloomington, Indiana and want to get involved with All-Options, but aren't sure about making a long-term commitment, we've got the opportunity for you! 
Come by and join us for drop-in volunteer hours, the first Friday of each month from 9:30-11am. We'll be asking for your help organizing client resources like diapers, putting together safer sex kits and new baby packages, compiling outreach materials, and more! No sign up needed — just come over to All-Options Pregnancy Resource Center at 1014 S Walnut Street, Bloomington IN 47401! All ages welcome!
If you're not in Bloomington, check out our other opportunities and join our list to stay up to date on ways you can get involved!