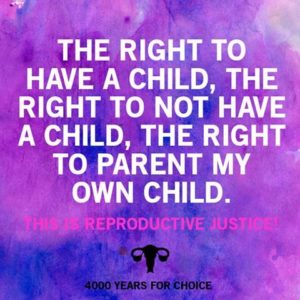 Angry about the state of reproductive rights and justice, and looking for a way to make a difference? Channel your outrage into powerful advocacy for social change with the new All-Options Activist Squad!
As part of our Activist Squad, we'll keep you in the loop about opportunities in Indiana and across the country to fight for all-options issues — from access to abortion care, to ending diaper need, to securing paid family leave, and more. 
Join our email list to make sure you're connected as we get rolling! If you're already on our list, watch your inbox for more info — coming soon!
Wherever you live in the United States, the All-Options Activist Squad will connect you to national and state-based campaigns and organizations fighting for reproductive justice.
In Indiana, All-Options Activist Squad members will also have the opportunity to roll up their sleeves and provide hands-on support with local event planning, visiting policymakers, fundraising, and other advocacy efforts intended to shift the state political narrative toward one that supports all individuals, families, and communities.